Testimonials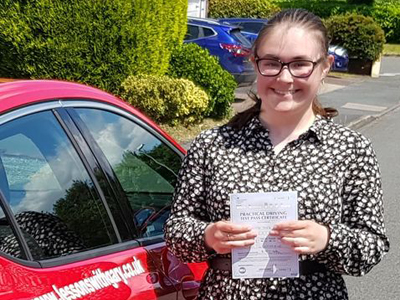 Olivia Austin
1st time pass with Gary
I recently passed my test on my 1st attempt after having just 6 months of weekly lessons with Gary. He went above and beyond what I would have expected. He was absolutely brilliant and made me feel at ease with his friendly and lovely attitude. I can't recommend him enough enough!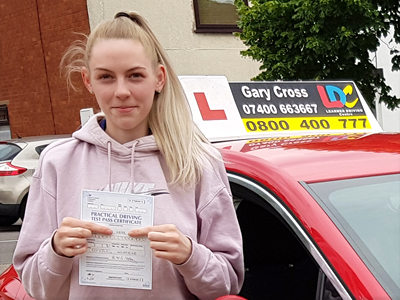 Sinead Ward
Excellent pass
I want to say a massive thankyou to Gary. You've had so much patients with me while I've been driving. I really couldn't have done it without you. Thankyou so, so much!!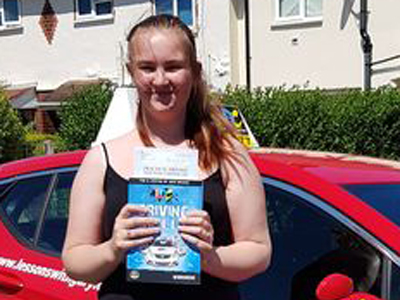 Miss Grace Wellon
Excellent pass
I can't thank Gary enough for getting me through my test. He's very patient, even when things are not going well! No matter what. He believed in me and always had my best interest at heart. I found he had the best way of teaching me how to drive. If anyone asked for a recommendation, I wouldn't think twice about recommending Gary x
Mr Jack Bates
Excellent pass
I've found Gary to be a very honest, pleasant and genuine character. He's always punctual and I always had the full lesson time (And more on some occasions)! He's very flexible when arranging lessons times to suit as required. Gary's tuition was thorough, his knowledgeable and explains things well. He's patient when things are not going so well but didn't hesitate to give corrective/constructive criticism. I would thoroughly recommend Gary to my peer's and have already done so! I found the LDC portal was really pinnacle in passing my theory test. At the start of my lessons, I was given an LDC workbook. I found this very useful for tracking my progress, highlighting what I was good at and perhaps not so good at,. This meant our next lesson content could be prioritised!! Thank you Gary!!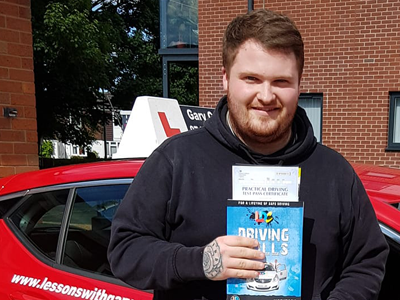 Riley Parsons
1st time pass with Gary
I would like to say a massive thanks to Gary for making it possible for me to pass my driving test after just 8 lessons. He makes you feel at ease and his learning style is simple and effective. Cheers Gaz, would recommend you to anyone whatever their ability!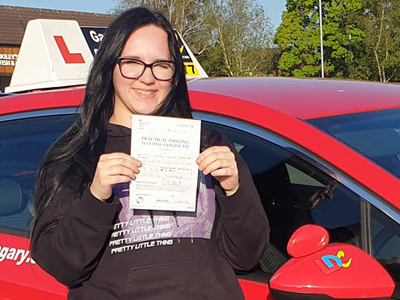 Sophie Dunlop
Excellent pass
I'd just like to say a massive thank you to you Gary for having the patience and understanding with ne throughout my driving. I really couldn't have done it with anyone else and definitely not feeling so comfortable doing so. You're the best driving instructor I've had and would definitely recommend you to anyone!! I'm really grateful to you for getting me through my test so, thank you again. I really couldn't have done it without you! x
TALHA NASAN
1st time pass with Gary
Having held a foreign licence for a number of years. I needed to gain a U.K licence. Gary helped me a lot with remedial training to get me to test standard and following his advice. I today passed my driving test 1st time with only 2 driver faults. Excellent Instructor!!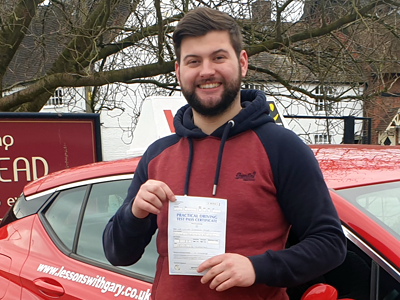 Louis Pyne-Lingham
1st time pass with Gary
Absolutely outstanding service! I contacted Gary after being let down by my previous Instructor. After an initial assessment he identified a number of area's we needed to work on, mainly slowing things down. The visual aids he used plus the free access to their LDC hub meant I could study even when not on the car. It wasn't too long before he suggested trying to bring my test forward, I wasn't about this but put my trust in him, Gary managed to get a cancellation date leaving just a week to prepare for my test and with only five day's notice for my new test date, I know he put every spare hour he had into helping me, it just felt like nothing was too much bother. Thanks Gary.. I now have a full Driving licence!!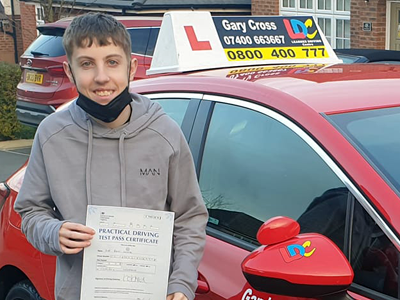 Ben White
My driving instructor made me become a much better driver in such a short amount of time. He made it very easy for me by slowing everything down.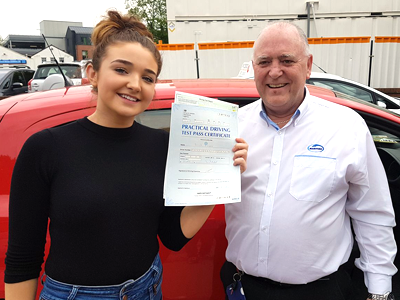 Sarah
Passed first time
Excellent tutor, passed first time with no minor driving faults. Very happy!!
Call today on 07400 663667 or Email me to find out more
If you have any questions or to book lessons today, feel free to contact me